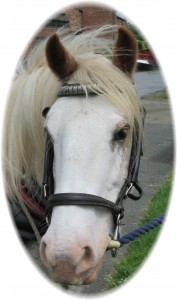 As a social enterprise established to showcase the Montgomery Canal in Shropshire, Bywater Cruises is delighted to unveil "Cracker Club". We would be overjoyed if you could support us in any way that you feel able.
This could be in the form of:
Feed for Cracker
Bag of carrots / Bale of straw
Sponsor the farrier to shoe Cracker every 6 weeks
Transportation and Livery
Volunteering
Sponsor boat licence and/or insurance
Maintenance and upkeep of Countess
Other skills or support you can think of
Come and enjoy trips on Countess 🙂
Depending on the level of support offered, rest assured you will be duly rewarded with cruises and experiences on Countess and with Cracker.
Please do get in touch if you feel like you would be able to support us in any way.
07941 429980 hello@bywatercruises.co.uk
Or simply PayPal us an amount you feel able to contribute: